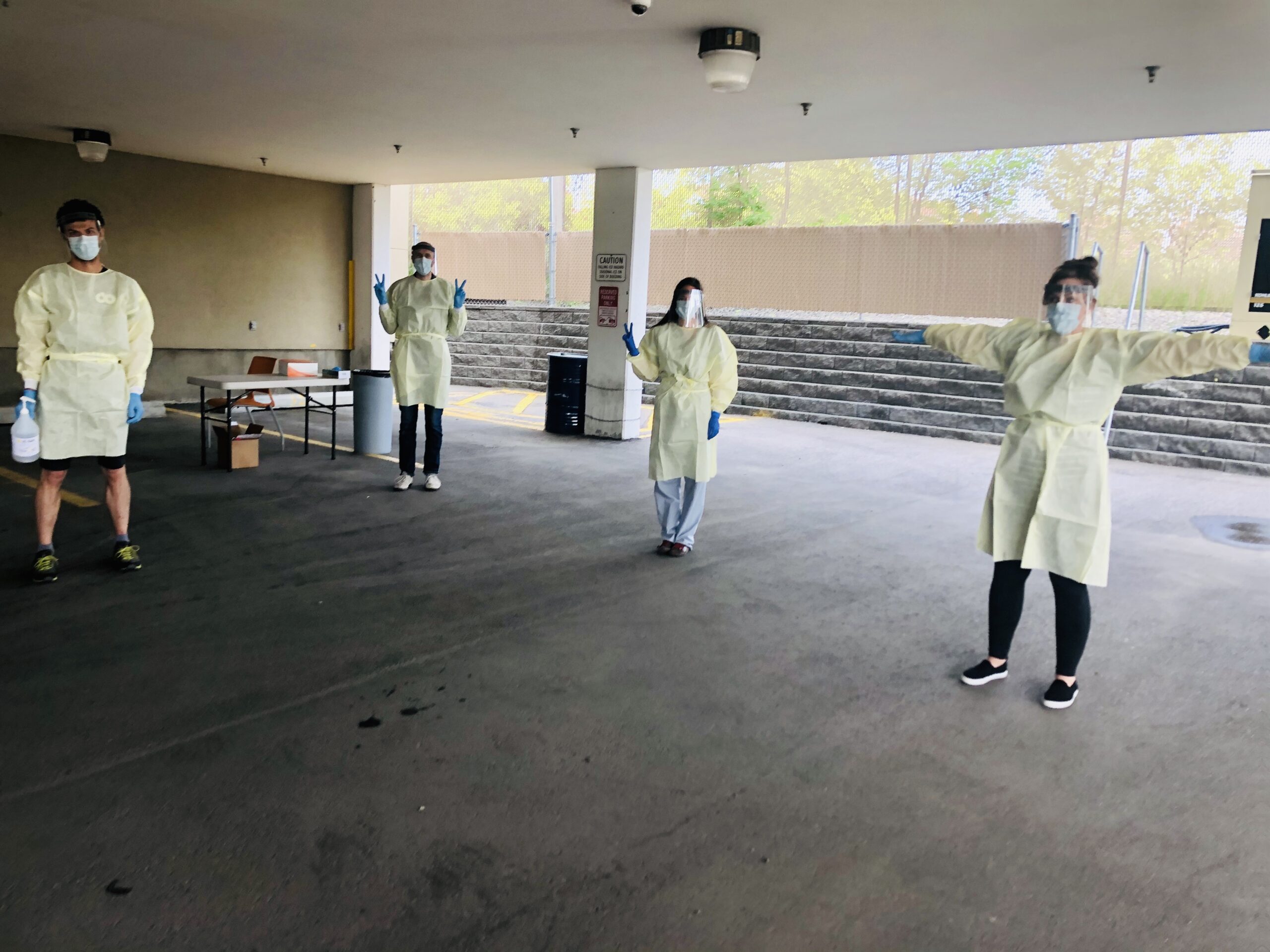 A look back at our COVID reponse
We don't just mark time in months, days and years, but also in stories, actions, and reflections on where we have been and how we will move forward.
One year into the pandemic is one year of continuous masking, one year of adjusting what social connection means, one year of tireless staff working to ensure no one slips through the cracks.
Responding to shifting guidelines, overcoming technical hurdles, building new programs, maintaining our areas of strength and ensuring our teams are safe, both physically and emotionally – this has been the drumbeat of the last twelve months at The Alex.
Here's a look back at what we have been able to achieve because of your support.

Joy Bowen-Eyre, CEO
Assisted Self Isolation Site (ASIS)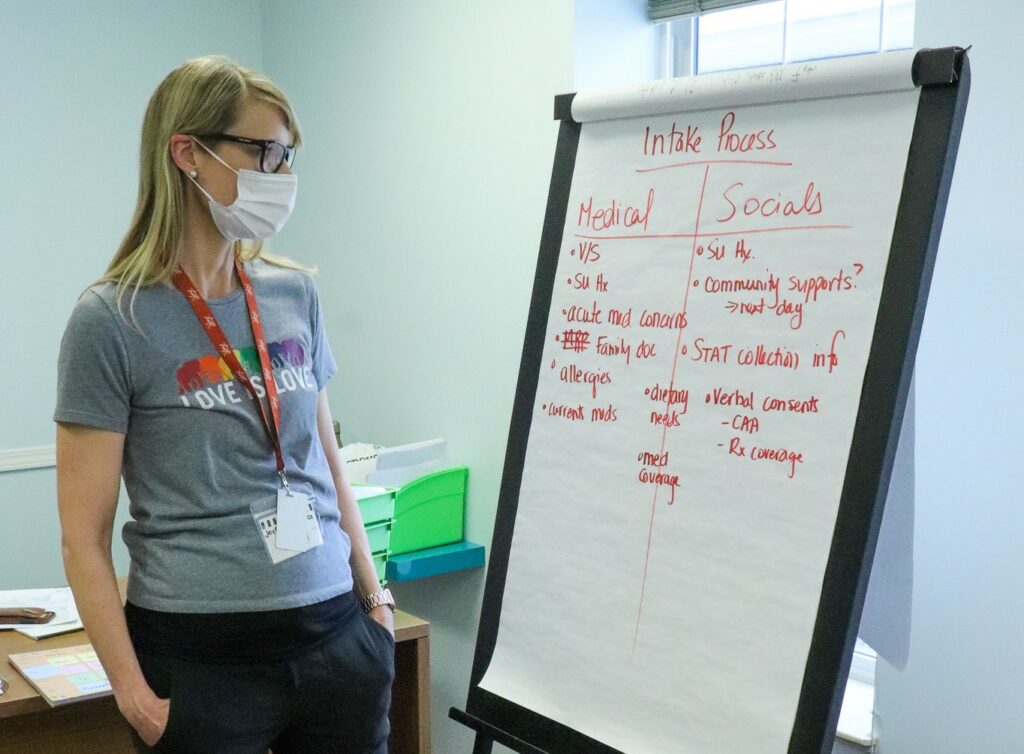 This new program was born from a need to provide medically-supported accommodations for those experiencing homelessness who needed to self-isolate. The program and facility operates in partnership with Alberta Health Services (AHS), The Calgary Homeless Foundation (CHF) and CUPS. It's a stellar example of not only system-wide collaboration, but the power of human kindness.
Since we opened in June we have provided warm shelter and hot meals for 1,093* people, supporting them during a very scary and uncertain time.
Social Dispatch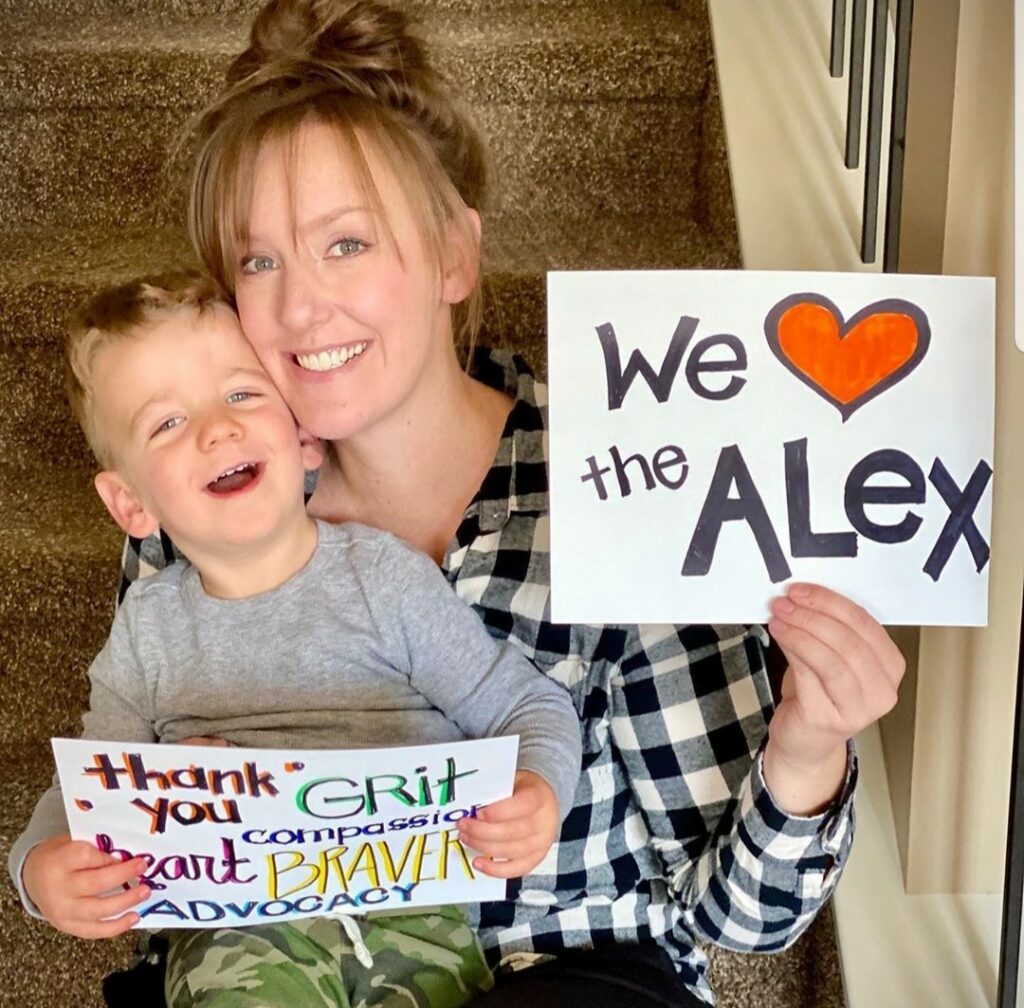 Phone banks, laptop drives and curbside visits: these were the new ways of providing social supports to our community this past year. We brought the social work teams from all our programs together to collaborate and share resources, and provided phone and online support for 4,201 youth, adults and seniors who needed help with basic needs, referrals, and human connection.
Now that we have been able to safely re-open our drop-in spaces and re-engage our mobile buses, the Social Dispatch staff have been redeployed back to their respective programs, but the energy of this collective spirit remains.
539
referrals to benefits / emergency benefits
2833
counselling and support sessions
2555
check-ins with at-risk youth to make sure they're OK
Community Food Centre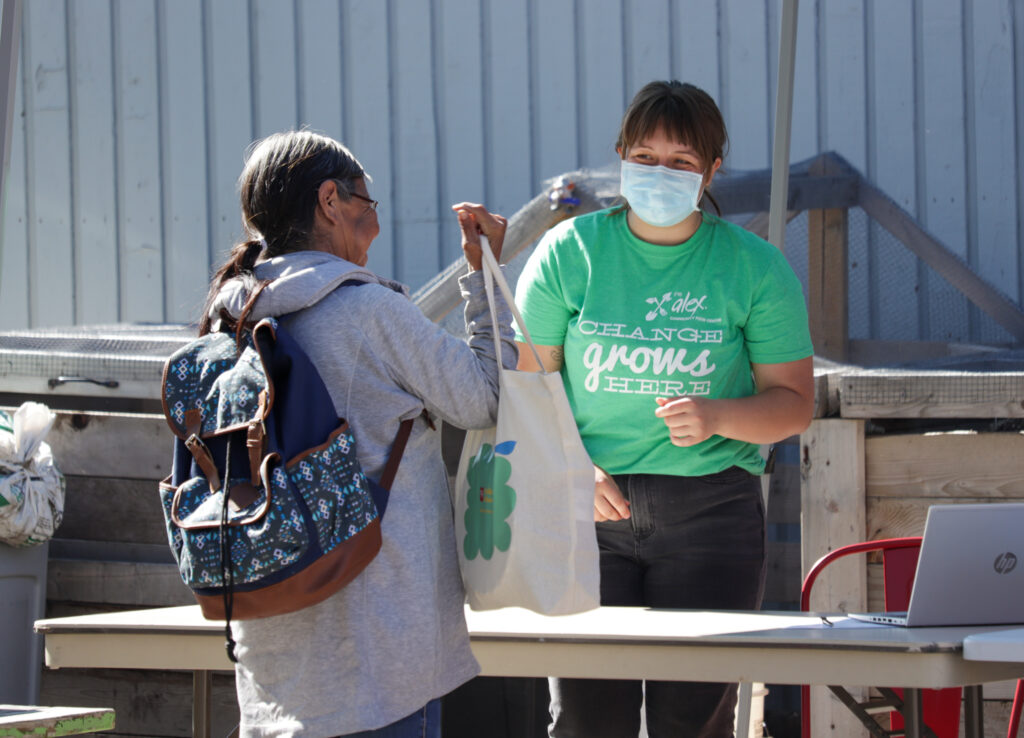 As the pandemic began, The Alex Community Food Centre in Greater Forest Lawn became one of few places where our community could safely gather. Making use of our large parking lot and outdoor garden space, our team prepared thousands of takeout meals and curbside meal kits, and provided affordable produce markets and resource fairs so that Calgarians could safely access healthy food and stay connected.
We also transformed our community program delivery models, shifting to online cooking classes (where ingredients could be picked up and brought home). We hosted Zoom meetings for our Indigenous Knowledge Sharing program and coffee chats with peer advocates, and started an outdoor walking group to keep community members physically active and socially supported.
876
first-time visitors in 2020
1419
curbside meal pick-ups
92%
said the CFC was an important source of healthy food during the pandemic
Business as (un)usual
While ASIS, our Social Dispatch Team and the Community Food Centre were all dealing with new issues that came from the pandemic, our existing programs all stayed open and accessible to our community, addressing the social and environmental factors that can shape people's lives at any time, including financial housing instability, addiction and mental health, and social and community inclusion.
With your support we were also able to adjust our holiday activities to safely deliver totes of basic needs, celebratory treats and gift cards to over 1,000 members of our community.
Here are updates on how the rest of The Alex has been working to maintain a welcoming presence in people's lives:
Youth Health Centre & Youth Health Bus
While continuously providing medical supports for youth aged 12-24, we were also able to gradually re-open the social drop-in space. We connected youth with digital devices to stay in touch and make sure everyone was safe and supported. Our Youth Health Bus re-engaged CBE high school students through the ups and downs of openings and closures, maintaining connections and checking in with at-risk youth.
Housing Programs
We worked around the clock to ensure that participants in our housing programs felt safe and supported. Providing meals, books, video games, and art supplies helped reduce stress and keep folks in their homes. We reached out to ask for computers and smart phones so that our case managers could safely conduct "curbside care" and be lifelines for those who were having a difficult time.
Community Health Centre
Like all of our medical programs, our Community Health Centre stayed open throughout the pandemic, maintaining safety standards and providing critical medical supports for those with a family doctor at The Alex. Our Social Work team also stayed busy fielding calls from not only our existing community but from many Calgarians for whom the pandemic revealed financial and social vulnerabilities.
Seniors Health Centre
Our staff in the East Village worked double time to ensure already isolated seniors didn't feel further disconnected as they stayed in their apartments. They provided regular comfort check-ins and remote visits, and showed seniors how to use technology to stay connected to their families.
Dental Health Bus
Our dental program has continued to provide this vital service, shifting to a virtual platform for oral health education presentations to virtually "visit" multiple classrooms in one morning to educate kids on how often to visit a dentist, what a cavity is and how it's formed, good brushing and flossing habits, and healthy food and drink choices.
Rapid Access Addiction Medicine (RAAM)
Our RAAM clinic opened in early February 2020, so it had only a few short weeks of operation before the pandemic began. Mixing in-person and distanced intakes and partnering with Community Connect YYC made it easier than ever for Calgarians to begin the pathway to recovery from addiction.
What's next for The Alex
We have been through a deeply collaborative experience, drawing on compassion, understanding, adaptability and commitment. We have learned that together, there is nothing but possibility. We can strengthen our community. We can tackle tough health and social issues, walking alongside people from crisis to wellness and from challenge to change.
With vaccinations schedules on-going, our entire global community is seeing the first glimpses of a brighter future. Here at The Alex, we are looking forward to in-person social connection, community meals, group programming, yoga & art therapy classes, and hugging. Lots of hugging.
We also are excited to continue to connect with you! Our fall virtual fundraiser Press Play brought us (and Dave Kelly) into hundreds of living rooms to celebrate our youth programs, and we aim to continue to deliver opportunities for online engagement with webinars and other events in the coming months. Stay tuned and thank you for being part of the Alex family!