We are stronger together
Our Supporters

Together we can make a difference
No one can do this work alone. We welcome donors, volunteers, partners, peers and diverse members of our community to work collectively – and we do this with deep gratitude and appreciation for the many who join our cause, making Calgary a better place for all. 
Please read below for our list of supporters over $1,000 for the 2020-2021 fiscal year.  We welcome supporters large and small and are grateful to all who have supported The Alex this year!
Government and Funding Partners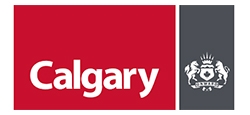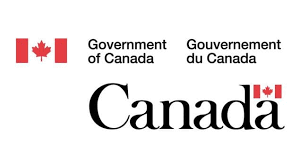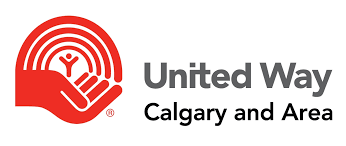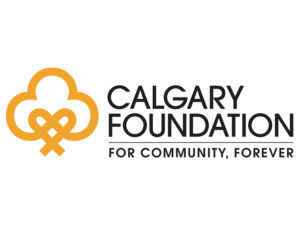 Alex & Wyatt Manolakas through Ralph M. Barford Foundation
Anonymous Fund at Calgary Foundation
Aqueduct Foundation
Benefaction Foundation
Boris Rochman Fund at Calgary Foundation
Cadmus Fund at Calgary Foundation
Canada Helps
Clarence & Evelyn Buckley Family Trust
Cohos Family Fund at Calgary Foundation
Cordell Fund at Calgary Foundation
D.R. Ashford Fund at Calgary Foundation
Edmonton Community Foundation
Galvin Family Fund at Calgary Foundation
Gift Funds Canada
Glasswaters Foundation
Graydon and Dorothy Morrison Fund at Calgary Foundation
GSC Community Impact Flowthrough Fund at Calgary Foundation
Heather Edwards
Jim and Janice Parker
Jonathan Andrews Memorial Fund at Calgary Foundation
Jules Foundation
Masonic Foundation of Alberta
Mental Health Foundation
Meteros Fund at Calgary Foundation
Michelle O'Reilly Foundation
Niddrie Family Foundation
Norrep Foundation
Peter Gilgan Foundation
President's Choice Children's Charity
Proud Family Fund
Private Giving Foundation
RBC Foundation
Rocky Mountain Charitable Giving Fund
Shamrock Foundation
Shaw Charity Classic Foundation
Smiles for Life Foundation
Sterile Processing Educational Charitable Fund (SPECT)
Strategic Charitable Giving Foundation
Suncor Energy Foundation
TELUS Friendly Future Foundation
The Ardea Foundation
The Brunet Family Fund at Calgary Foundation
The Maja Foundation at Calgary Foundation
The Morris & Rosalind Goodman Family Foundation
The Patrick and Barbara Keenan Foundation
The Wagemakers Foundation
Alberta Beverage Container Recycling Corporation
Alpine Dental
AltaLink
Apple Cleaning Supplies
ARC Financial Corporation
Arundel Capital
ATB
ATCO Energy Ltd.
Barclay Street Real Estate Ltd.
Bell Let's Talk Community Fund
Benevity
Big Chief Meat Snacks Inc.
Calgary Chamber of Commerce
ChemFax
Chemnor Industries Ltd.
Cold Garden Beverage Company Ltd.
Community Natural Foods
Dalynn Biologicals Inc
Dentalcorp Health Services ULC
Dilawri Group of Companies
EFW Radiology
Ember Resources Inc
Enbridge Inc
Enhance Energy Inc.
ENMAX Corporation
Fairfield Watson
Fluid Energy Group Ltd.
Forester Financial
Found Design Ltd.
Genstar Development Partnership
Google
Group Dynamite Inc.
Hillberg & Berk Accessories Inc.
Intact Financial Corporation
Inter Pipeline and the IPL Good Food Program
Kari D. McFarlane Professional Corporation
Made Foods
Manday Grooming
MNP LLP
Monogram Coffee Inc.
Nutrien
O'Connor and Schoenroth PC
OVINTIV
Pembina Pipeline Corporation
Pipestone Energy Corp.
Quantum Place Developments LTD.
Secure Energy Services
Shaw Communications Inc.
Skip the Depot
Sobey's Southern Alberta
Spartan Controls
Supreme Cannabis Company Inc.
TC Energy
TELUS Corporation
TMP Consulting Engineers (Alberta) Ltd.
Una Pizzeria
Work Authority
Community and Individual Supporters
Alanna Peterson
Allen Hermanson 
Ameeta Cordell
Andrea Hopps and Michael Mezei
Arbour Lake Community
Arun Chandrasekaran
Ayesha Khory
Ben Coburger
Bert Fegyverneki through United Way of Calgary, Donor Choice
Bootsma Bakery
Brandy McCallum
Calgary Keys to Recovery Society
Carolyn Smith and Family
Catherine Anderson
Children's Hospital Aid Society (CHAS)
Chuck and Elaine Rose
Colleen Janssen Hood
Community Food Centres Canada
Courtney & Alex Gregory
Danuta Trafford
David Couroux
David Lye
David Pickersgill
Deb & Michael Kaumeyer
Deborah and Robert Dunstan
Denise Burzminski
Diana Mansell
Dr. Robert Bondar School
Ed & Sandra Bryant
Eeshita Arora
Elaine Lemieux
Elma Raissi
Erin Barr and Jeremy Wallis
Erwin Wiebe
Geri Urch
Glen Doyle
Glenn Head
Heather and Todd Innes
Hector McFayden
Helen Bouman
I Can for Kids
Imperial Sovereign Court of the Chinook Arch
Irfhan Rawji
Jamie Lawrence
Janice Anderson
Jason Anderson
Jason Downey
Jeff Meunier through United Way of Calgary, Donor Choice
Jennifer Garrison
John Krill
John Mee
Joseph Seidel
Joy Bowen-Eyre
Judy and Steele Curry
Judy and Stephen Cripps
Kari McFarlane
Kathleen Cloutier
Kellie Keefer Beck
Kelsey Kublik
Kerri Treherne
Kevin Jabusch
Kinsmen Club of Calgary
Kirk Mason
Kristen Brown
Kristie Smith
Kristy Kozun
Lesley Conway
Leslie Fryers
Maggie Naylor
Manjula Reddy
Meera Grover
Meredith Cashion
Noel Sweetland
Pat Cochrane
Paul Beck
Paul Bekker
Pawel Niemczewski
Pearl Roy
Peter Sikora
Quinn Hepburn
Ron Drost
Rory Gaudon
Sandra Gohill
Scott Cowan
Sean and Nicole Wilson
Shannon Cook
Shannon Grant
Sheldon Good
Shelley Spence
St. Andrew's United Church
SuckerPunch Calgary
Susan and Ross Dominikovich
Susan Bornemisza
Tara Shaw
The Helping Alberta Initiative
Tim Kitchen
Todd Peterson
Tom and Dianne Wikerson
Tori Wright
Trent Parks
University of Calgary – Committee of 10,000
Virginia Trawick
Vonny Fast
Zubin Kothawala
Together, there is nothing but possibility.
We can strengthen our community. We can tackle tough health and social issues, walking alongside people from crisis to wellness and from challenge to change.