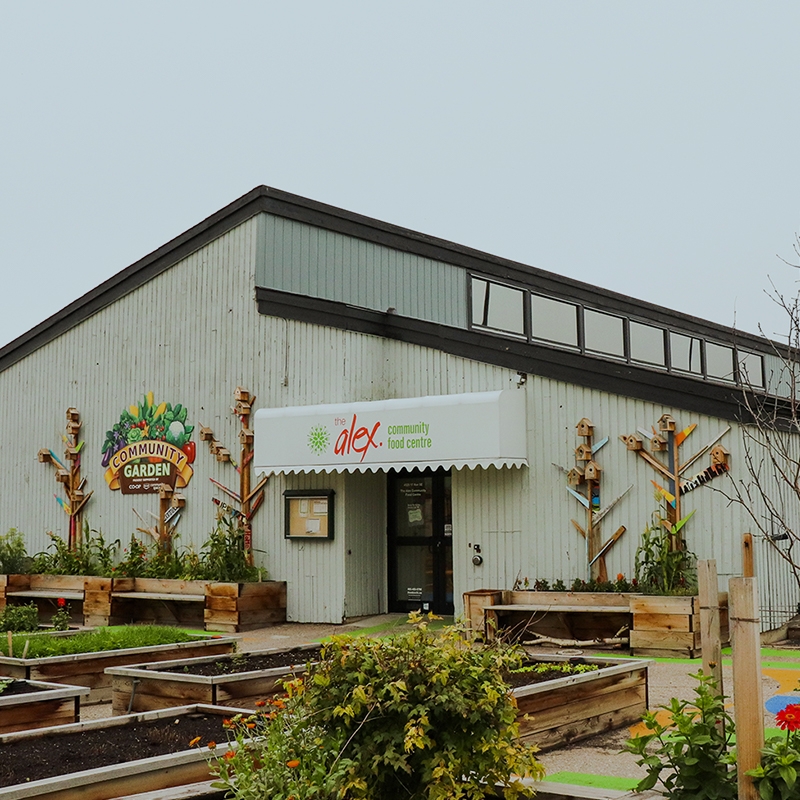 Community Food Centre
A space to come together to grow, cook, share and advocate for good food.
Good food is just the beginning.
The Alex Community Food Centre is a welcoming space in the heart of the Greater Forest Lawn area of Calgary. With cooking, nutrition, and gardening classes, the Community Food Centre encourages you to come visit, share your story, learn from others and work together. Our peer support workers are also here to help you navigate and advocate for what you need to achieve your health and wellness goals. We also offer weekly meals and biweekly affordable produce markets.
What we offer
Cooking and nutrition classes
Meals to go
Affordable produce markets
Indigenous ways of learning
Peer support
After school programs
Gardening
The Alex Community Food Centre
All ages – families welcome
4920 17 Ave SE
Accessible by Max Purple Line and Route #1