Congratulations to Dr. Deb Putnam and Dr. Jeremy deBruyn for well-deserved recognition!
Dr. Deb Putnam, Physician on The Alex Youth Health Bus
Awarded Recognition of Excellence by the Alberta College of Family Physicians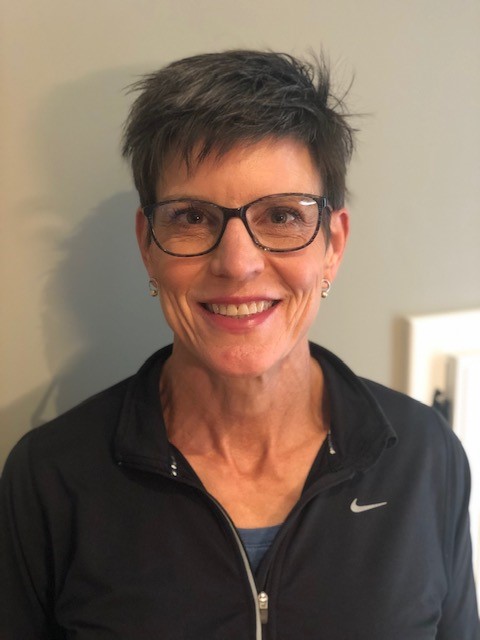 The award honours physicians who have demonstrated outstanding qualities and exemplary dedication to family medicine and patient and community care.
Dr. Putnam, or "Dr. Deb" as she's affectionately known at The Alex, began practicing in 1991. Over time, her growing passion for child and youth mental health became a focus for her, and she started working at The Alex Youth Health Centre and on the Youth Health Bus in addition to her office practice. She hopes to inspire more family physicians to do this very rewarding and impactful work!
I am so fortunate to be able to do the work I love – having a youth mental health focused practice! The reason? I believe strongly that every human wants the same thing, to be the best person that they can be, and this cannot be done alone. Many youth struggle to connect with supportive communities who can help them on that journey. The Alex is one such community, and being able to go out to schools with my team on the Youth Health Bus enables youth to access mental health support much more easily, and to connect with the amazing services when they might otherwise be unable to access. I think I have one of the best jobs I could ever want!

Dr. Deb
Dr. Jeremy deBruyn, Physician at The Alex Seniors Health Centre
Awarded Family Physician of the Year by the Department of Family Medicine at University of Calgary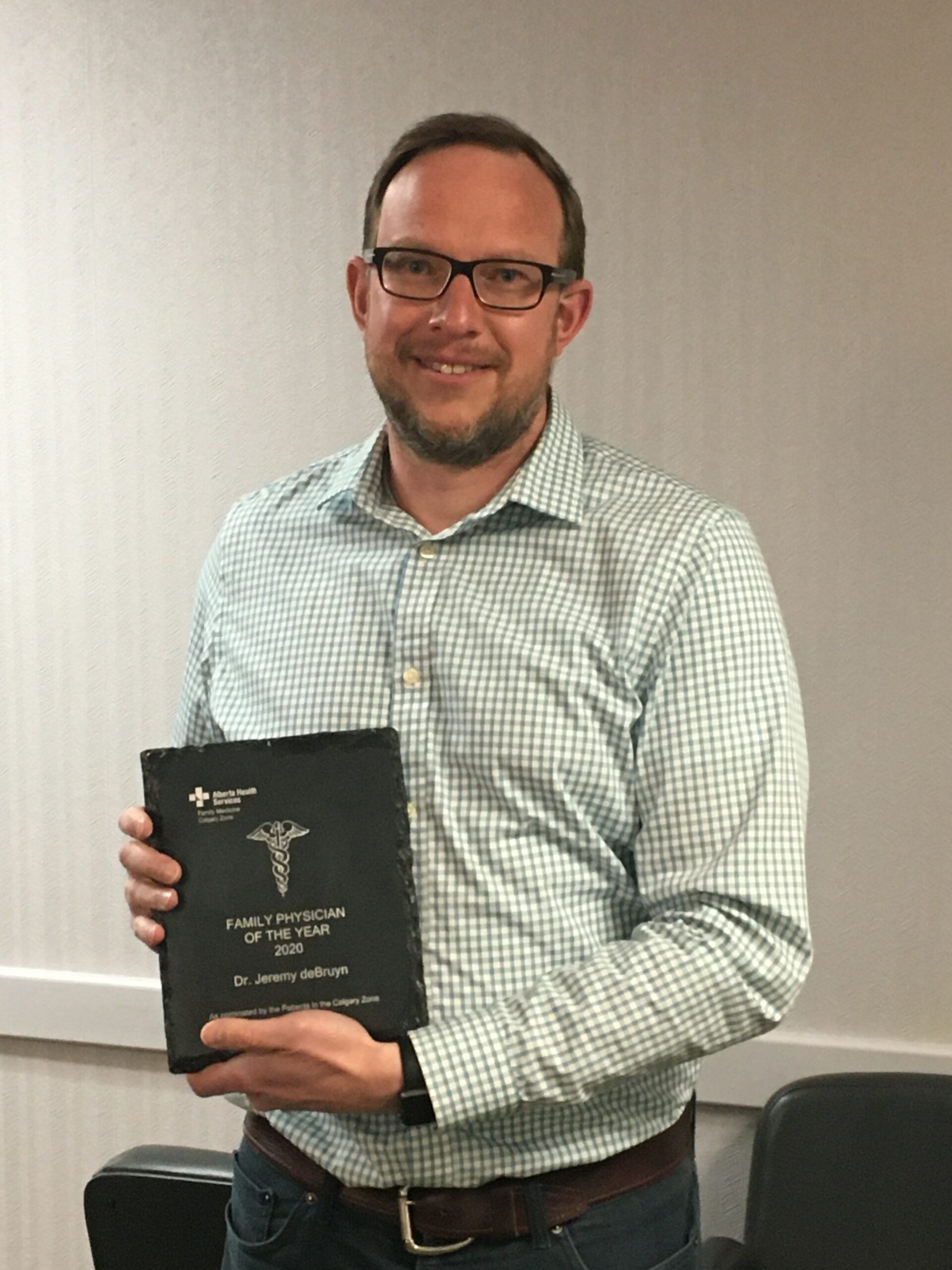 The award recognizes and highlights outstanding work by Family Physicians in Calgary. First presented in 2005, this award is 100% patient nominated!
Dr. deBruyn has been with The Alex Seniors Health Centre for 15 years, providing individualized, compassionate primary care to vulnerable seniors. He is truly an exemplary physician, well-loved by his patients!
I am very humbled to win this award and truly honoured to be nominated by my patients. I love my job very much, and I hope my patients see that. This year has been especially challenging for all of us, and Family medicine has provided a means to support, encourage and engage patients who have been challenged in ways they've never been before. I am always excited when it is my day at The Alex Seniors Health Centre! My colleagues are tremendous, and we have a lot of fun together! Family medicine can be practiced to its full extent here, and the patients appreciate and benefit from our model despite their often many medical comorbidities. Peter Coyle place, which is also a part of my Alex portfolio, is literally a "one of a kind" place that uniquely houses our patients that need a supportive environment the most. You really never know what you are going to encounter! I feel blessed to have the opportunity to practice primary care geriatrics at The Alex!

Dr. Jeremy deBruyn