For the past year, The Alex has been deeply involved in the community response to the COVID-19 pandemic with a focus on supporting Calgary's most vulnerable people.
In late April 2021, the Government of Alberta announced that staff and residents of homeless shelters were to be eligible for the COVID-19 vaccine in Phase 2C. The Alex staff immediately went to work coordinating with AHS and shelter programs throughout the city because we know how critical it is to ensure the vaccine is accessible to those experiencing complex barriers.
Although The Alex offers community-based and permanent supportive Housing First programs, and an Assisted Self-Isolation Site for those affected by COVID-19, we do not operate a homeless shelter. We do, however, provide health care as part of our wraparound supportive services, and all COVID-19 vaccinations need to be administered by a medical professional. Our team jumped at the opportunity to support the vaccination effort, because that's what we do – We work to fill the gaps and to ensure no one falls through the cracks.
Within days, our team arrived at the Calgary Drop-In for our first outreach vaccination clinic.
In 10 days our team of medical staff vaccinated 143 residents at 8 Calgary shelters.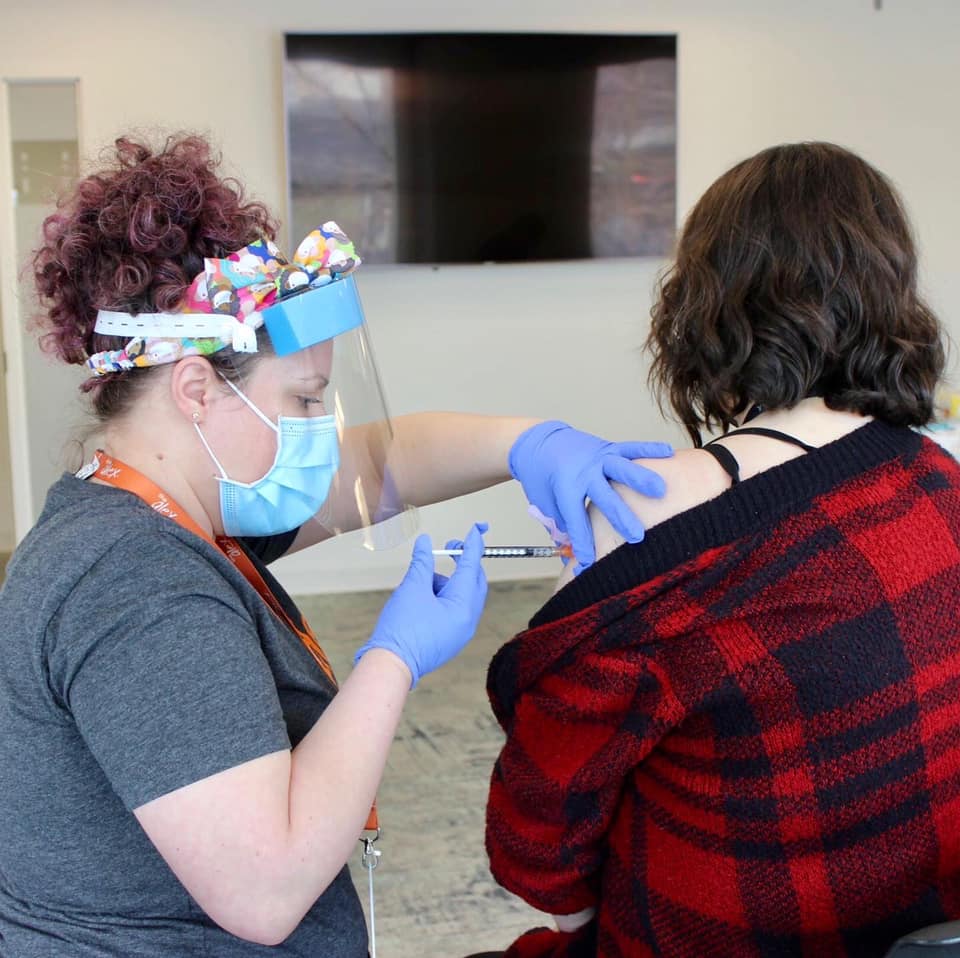 Shelters Include:
We're so proud of the work we have done so far with other organizations across the city. These partnerships have allowed us to meet clients where they are to support our community in the vaccine rollout.

Emma Wissink, Vaccine Campaign Lead, The Alex
If the shelter did not have available space to dedicate to a vaccine clinic, our team would bring space to them on our Community Health Bus, which has temporarily turned into a vaccine clinic on wheels!
As we move into the next phase of our vaccination effort, The Alex will begin immunizing existing Alex community members at our main building across from Franklin LRT Station. Stay tuned for more updates!
Thank you to all our amazing partners! We are honoured to work alongside you!