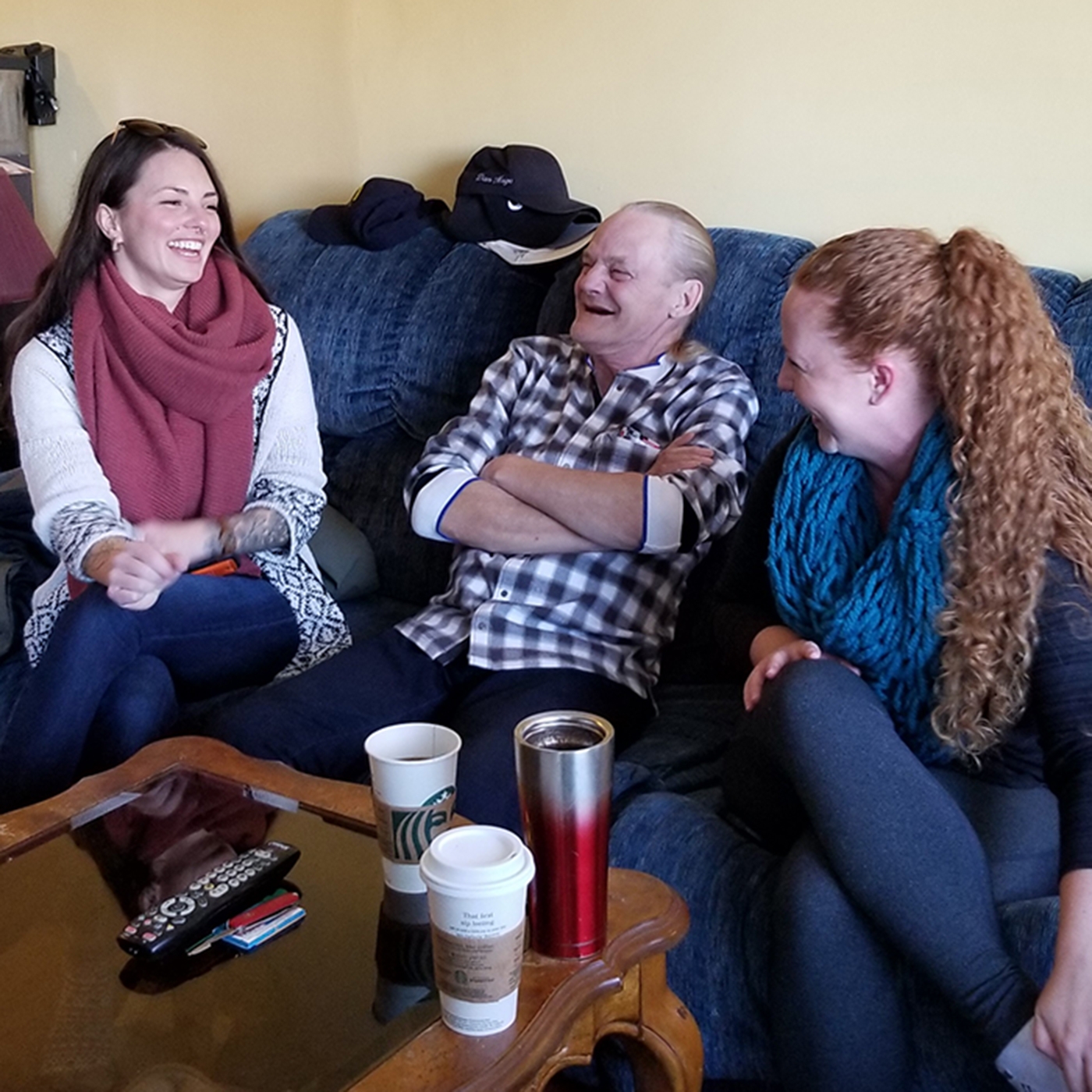 Housing Programs
Dedicated support for your transition from homelessness.
Everyone deserves a home.
The Alex has four housing programs that support people who have been chronically homeless: Pathways to Housing, HomeBase, Abbeydale Place and The Prelude.
Pathways to Housing and HomeBase support your independent living in the community, and Abbeydale and The Prelude are supportive housing programs with 24hr supports.
Each one follows the Housing First model, supporting you with a home first and then providing wraparound care to work on the complex issues that have led to homelessness.
What we offer
Housing support
Addiction support
Pre-employment training
Financial literacy
Social activities
No direct or self-referrals. You need to contact SORCe to schedule an assessment and be placed on a list. Ages 18+.
Walk ins only (no calls or email) Monday-Friday, 9:00am – 12:00pm and 1:00pm – 4:00pm
SORCe offices
#2 316 7 Ave SE
North side of the City Hall LRT platform
"The Living Room" Housing Lounge
Open to current participants in Pathways to Housing or HomeBase programs
Monday – Friday, 9:00am – 4:00pm
#103 2840 2 Ave SE
Accessible through Calgary Transit Blueline LRT – Franklin Station