What is Social Work?
There's been a shift in what social work means in the past few decades. It isn't just children and family services – it's become the most adaptable, flexible, client-centred resource there is. We like to say it's whatever the person needs in the moment. Social workers meet individuals where they're at, have them identify the goals they want to achieve, and support them in achieving those goals.
What does Social Work look like at The Alex?
Roughly 50 of the 490 staff at The Alex have social work backgrounds or are currently in a social work role.
These folks can be found across nine of our programs. They're team leads, case managers, support workers, and program assistants. We even have a few social workers on our administrative team!
Social work truly is the common thread that knits the several Alex programs and services together.
That's because it's part of what we call whole health. Being "healthy" is about more than just physical health. What about the impacts of living in poverty? Homelessness? Food insecurity? Social exclusion? Just like health care, these areas of social care are equal contributors to a person living a healthy life.
We sat down with the social work team at The Alex Youth Health Centre (YHC) to talk about what social work is, what it isn't, and what makes it unique at The Alex.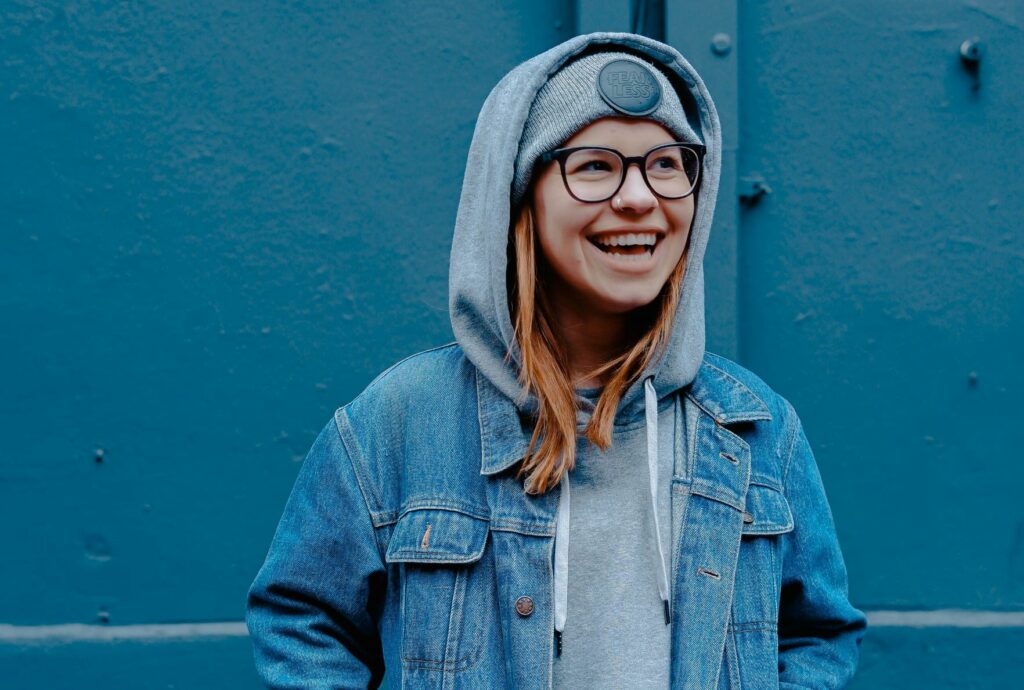 Youth who come to The Alex are often experiencing many complex challenges, with an intersection between physical health issues, mental health issues, social exclusion, and poverty. For these folks, an integrated approach to well-being is required, which includes medical care, mental health support, and of course, social support.
Social workers at the YHC tailor their support to help the young person address their needs on their terms. They work hard to build positive relationships, because when youth trust those supporting them, they have better outcomes.
Social Workers at the Youth Health Centre support youth with:
System navigation: Things like paperwork and applications, access to basic needs like food and housing, income support, transit passes, government issued ID, legal issues and more.

Emotional support: Like daily coping skills, social connection, planning for the future, referrals to mental health or addiction support, and reconnection with family and friends
Our social workers offer time-limited interventions, working closely with each youth for a period of weeks or months.
They also sit on advocacy committees to stay connected with other service providers. If a youth needs something outside our scope, our social workers know who offers it and facilitates the connection.
What makes Social Work at The Alex unique?
Social work at the YHC is completely voluntary. Youth are not forced to receive help like in some other settings like group homes, court, or schools. This makes it uniquely client-led because youth are invested in the process.
Often youth are also connected with our medical team and/or the mental health clinicians.
"Doctors at The Alex love the social work team – they often say they think there should be a social work team at every doctor's office."

– Aidan, YHC Social Worker
Doctors don't have time or training to help patients with social challenges, but those challenges still impact overall health. Take food access for example. Doctors will often get frustrated with the lack of progress when recommending a healthier diet, but if the patient can't afford to purchase healthy foods, they need help applying for income support, not a prescription.
What is social work not?
Though some social workers become registered psychologists, social workers at the YHC are not therapists. They can and do provide emotional support but will refer to mental health clinicians as needed.
"We're also not in the business of solving problems for the youth we see. We walk alongside them, help build skills, get them familiar with the system and empower them. We don't want them accessing us or other supports forever."

– Kira, YHC Social Worker
3000
youth accessed the Youth Health Centre in the past year
4
social workers supporting 30-40 youth each at any given time
65%
of youth reported that The Alex helped them avoid serious problems like homelessness, jail, or hospital.