How The Alex Rec Therapists use activities to promote healing, community integration, and overall improve quality of life.
Pathways to Housing is one of The Alex's four housing programs that specializes in securing a home for Calgarians who have slipped through the cracks of the system. Pathways participants have been homeless for a minimum of 6 months due to issues related to substance abuse, psychiatric thought disorders, trauma, or other mental health issues. Guided by the principles of Housing First and harm reduction, Pathways is an evidence-based psychiatric rehabilitation and housing program that offers team-based wrap-around care to help people maintain housing, achieve community integration, and improve self-sufficiency.
So, you might be wondering, once someone is housed and medically stabilized, what are the ways we support them in staying housed and stable?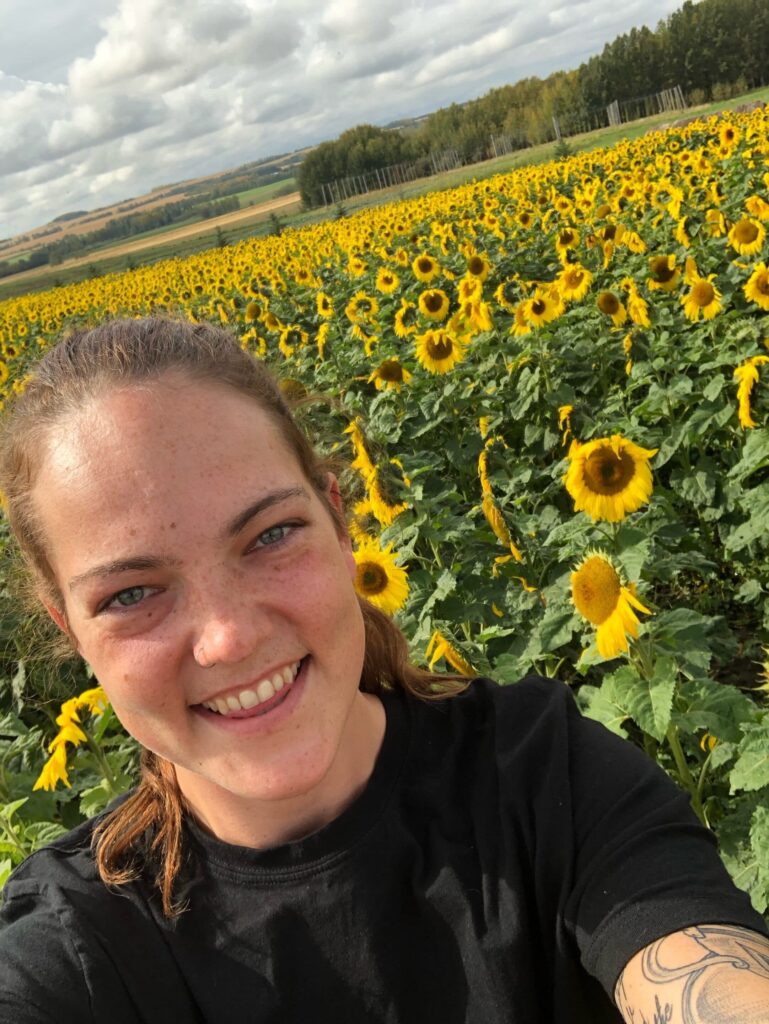 At it's most basic, recreation therapy is using activities people enjoy to help them reach their optimal potential, whatever that may be! Imagine you've been living on the streets and have been socially excluded in almost every way. You might take for granted the self-care skills you've learned such as maintaining a healthy diet, identifying and affording activities that make you happy, and building a support system of community and friendships.
While doing activities with people I'm looking for identifiers of ability, engagement, learning, and growth. For example, let's say I'm going for a walk around the block with a participant. I'm looking for physical, social, and cognitive skills within that activity. Are they able to follow the rules of the road, listen and respond to social cues from others, finish the walk with minimal pain and anxiety?
I like to say, "Physical therapy will give you the strength to get out of bed. Occupational therapy will give you the tools. Rec therapy will give you the purpose."
We do one-on-one rec therapy, but we also run groups that are open to all Housing program clients at The Alex. Fitness group is one of the best ones – before COVID we had upwards of 25 people attending every week. Participants would bring their case workers or come on their own and we'd go to Repsol. An amazing community was built through this group and through fitness and it was so beautiful to see.
The whole process is absolutely participant-centered. They are leaders of their own journey, and we work alongside them to meet their healing goals, improve quality of life, and maintain stability. As rec therapists sometimes we're fully immersed in the activity with participant or we're there as a support. But ultimately the goal is to give people the confidence and tools to do recreation and leisure activities independently.
We're more than just playing and having fun. Yes, that's a huge part of it [laughs] but rec therapy is about so much more. We already all engage in rec therapy daily. Taking that time to reflect on it afterwards and acknowledge the benefits is what makes it unique.
Justine Strilchuk, Rec Therapist
Pathways to Housing
Recreation in itself is therapy. There's recreation therapy, which is engaging in self care, doing an art project, going hiking, or volunteering. Then there's recreation AS therapy which is what we do. We are encouraging people to value their rec and leisure time, take pride in it, and notice the benefits it provides overall health and wellbeing.
I'm gonna be afraid, and I'm gonna do it anyway."
I'd been working with this woman for about a year. She'd been struggling with her weight in the past, as well as confidence and social anxiety. Her social anxiety was so pervasive that going outside was really challenging for her. But we met up every Friday and she had the courage to come outside with me and jog. We focused on improving self-confidence, self awareness, and environmental awareness. It was so magical when she herself started pointing out the benefits. I'd ask "what are you feeling right now?" and she'd respond positively. So even though she was being exposed to something she was afraid of, she recognized the value and how it was helping her. After a year of focusing on routine, physical activity, and positive affirmations, she'd lost weight, looked healthy, and had been eating well. She came up with this mantra: "I'm gonna be afraid and I'm gonna do it anyway." That really stuck with me and I'm so proud of all the hard work she's done to get to this point.
The participants are the number one reason I do this work. Interacting with them, seeing their successes, and celebrating the small wins with them. Like if they haven't gone to the grocery store and they do, that's a huge success. I just love being their cheerleader and getting to share that experience with them. It's so amazing.