An open letter from Stacey, an Alex Community Food Centre participant
"It is with honour that I take this opportunity to share with you how The Alex has been part of my families lives. Over the years we have had minimal interactions with The Alex. In the past, my daughter has done an in person cooking program for teens. We've done a class here and there, but it wasn't until Covid hit that we have really developed a relationship with The Alex.
Although there are many negatives to come from covid for our family this has been one of the silver linings. The Alex has provided our family with knowledge, skills, delicious food, beautiful crafts, cultural teachings and stories, bonding time, networking and more. I truly cannot fully express in words the extent of our gratitude and how warm my heart is without sharing some stories.
The Alex has become a family ordeal. My mother is a very involved Mom and Grandmother to us. While I work during pick up times she is graciously goes to the centre and picks up our food, supplies, frozen meals and more.
There are always perks to visiting the Alex which could be a gift bag of goodies, a new mask that volunteers have made, a meal for the freezer, a meal ready to eat and this is before we even get to picking up the ingredients for a meal class or supplies for a craft session. My mom has always felt welcomed, supported, and cared about.
Walking through the doors of the Alex does not leave you feeling judged or like a drain on society. You are embraced with open arms and smiles beaming behind their masks.
I shall call these "Sm-eyes". Thank you to everyone that makes the Alex a positive experience.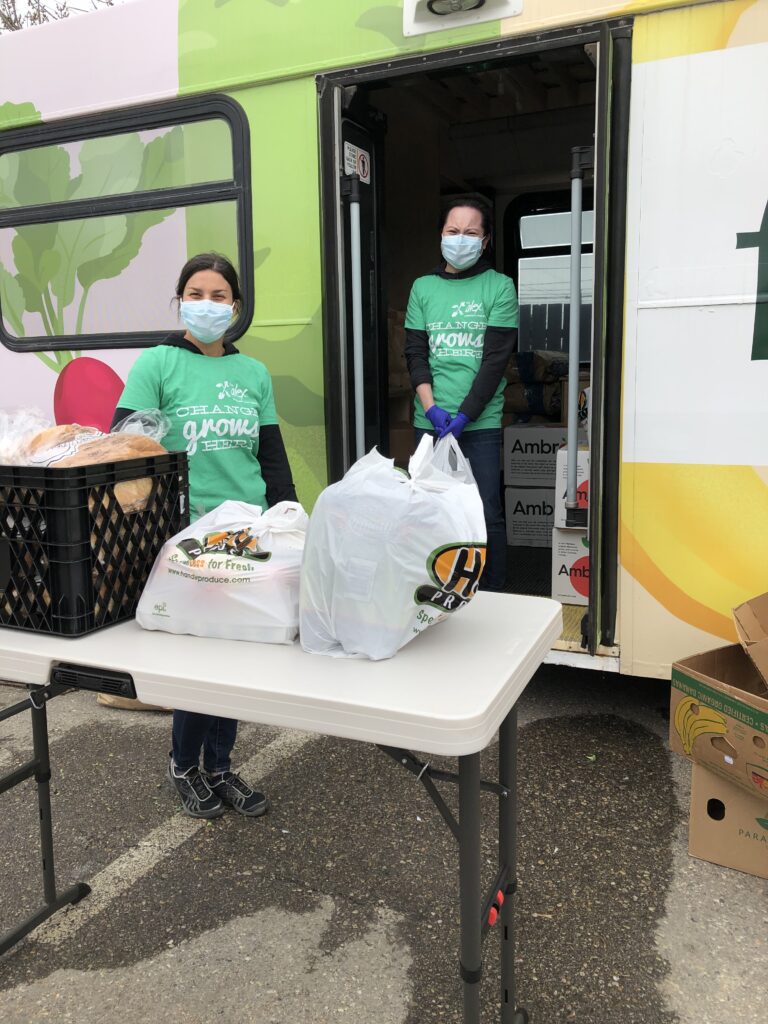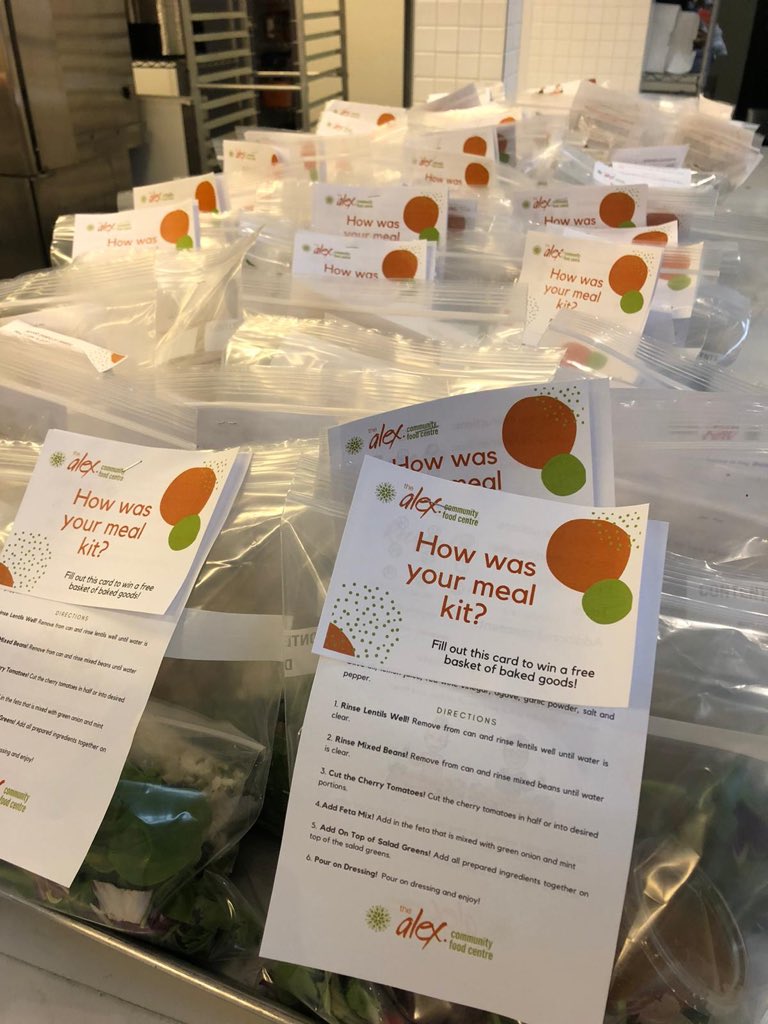 When I think of all the programs we have participated in since covid started I am amazed by the opportunities we have had. These have been exciting and engaging opportunities that I can guarantee we would not have been able to participate in all of these if we had to meet in person.
Being able to meet virtually meant that it could involve the whole family and not just the person attending at the Alex. I loved this aspect for family bonding and activities. It also allowed for us work around our own schedules such as Dad's in the kitchen. My three children and partner participate when he arrives home from work. They gather in the kitchen and you hear giggles and teamwork. If this was at the Alex centre, he may not participate because he is shy. His work schedule fluctuates which means at times I can step in and take over but also all three children would not be able to attend at once, too. Going virtual has been such a blessing for our family. I cannot express how much it has meant to us enough times.
As an Indigenous woman there are not many places in the city where we can participate in our own culture ways from teachings, storytelling and creating and the Ways of Knowing series with Dion Nelson gave a large group of us this opportunity. I love that the group is multicultural and so willing to learn and listen. This truly is a program that supports the Truth and Reconciliations call to action.
In closing, if you are not able to read closely the words in the red heart wordle then I'd love to share some of those words that come to mind when I think of the Alex. Alex, volunteers, heartfelt, family, learning, virtual, zoom, food, dreamcatcher, rattle, Indigenous, culture, covid, support, stories, patience, helpful, giving, market, healthy, fun, network, available, smudge, respect, cooking, freezer, baking, dedicated, warm, pick-up and ingredients are a short list of many thoughts and feelings that come to mind when expression what the Alex is to our family.
It is through generous funders, donors, and grants that this becomes possible, and I feel that the stakeholders of these projects should know just how blessed the participants feel and how much of an impact and difference your contributions make with or without covid.
My wishes and hopes are that these opportunities continue, and more people learn about the Alex and it continues to grow and make a difference in so many peoples lives. Thank you for your contribution to this success.
Sincerely,
Stacey and Family"