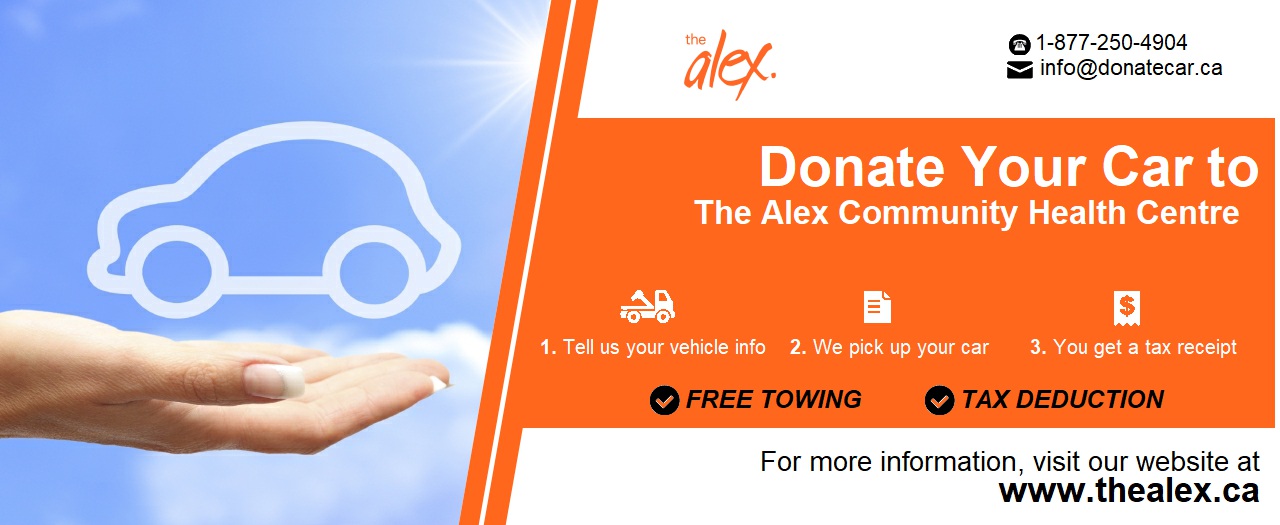 Donating your car is a donation to The Alex.
Donate a Car makes car donations simple for both you, and the charity you love (that's us!).
Simply fill out the online form, select The Alex as your charity of choice, and they will pick up your car and provide you with a tax receipt.
Learn more at https://donatecar.ca/