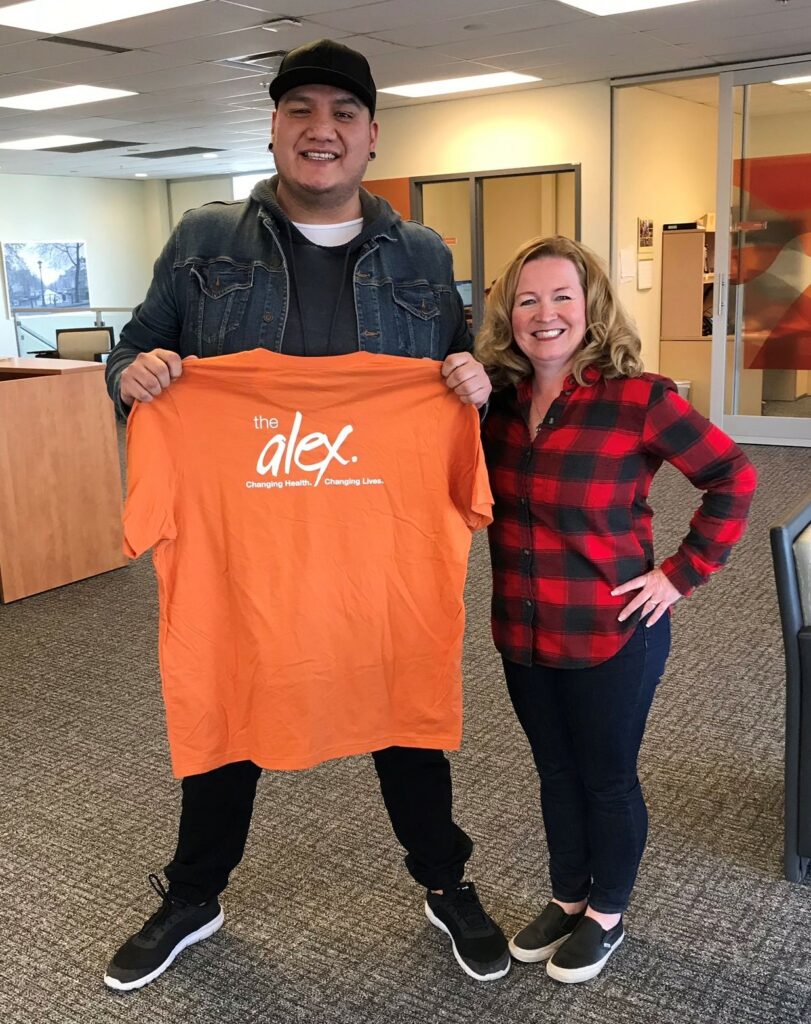 The Alex Community Health Centre is situated on the ancestral lands of the Siksikaitsitapi (Blackfoot Confederacy) and home to the nations who signed Treaty 7 which comprise of the Siksika, Kainai, Piikani, Tsuu'tina and the Stoney Nakoda. Mohkinstsis (Calgary) is also home to Métis Nation Region III and many Indigenous folks from nations across Turtle Island who live, work and play here. Many of these people have strong ties to knowledge, traditions, medicine and ceremonies that have been passed down through the generations for a millennia.
In 2019, we hired an Associate Director of Indigenous Relations. With the help of this individual and the Indigenous Relations team, and with the support of the entire Alex family, we hope to build better relations with local urban Indigenous communities and create culturally safer spaces and services.
The Alex acknowledges that this work cannot move any further without conversations with the urban Indigenous communities of Calgary. We would like to hear your voice. We welcome all recommendations, concerns and feedback on how we can do this work the right way.
We will be hosting three in-person community conversations with the Indigenous communities of Calgary:
March 25, 2020, 6:00 pm – 8:00 pm at CommunityWise Resource Centre (223 12 Ave SW)
April 2, 2020, 6:00 pm – 8:00 pm at The Alex Community Food Centre (4920 17 Ave SE, in the community of Forest Lawn)
April 16, 2020, 6:00 pm – 8:00 pm at The Alex Community Health Centre (#102, 2840 2 Ave SE, one block north of Franklin LRT Station).
There will be a meal provided at every conversation, and transit passes are available. The Associate Director of Indigenous Relations, an Elder, and a scribe will be present for all three. *No registration or sign-up necessary – just drop by!
Anyone who is unable to attend the in-person conversations can also submit feedback and recommendations via survey. Click here.
We, The Alex, are committed to responding to the Calls to Action (Specifically, Numbers 18-24) through the provision of high quality, culturally safe health care that is free of racism for Indigenous people. We acknowledge that building long-term relationships with Indigenous peoples takes time and is the first step in a long journey of transformative change.
In the spirit of Reconciliation,