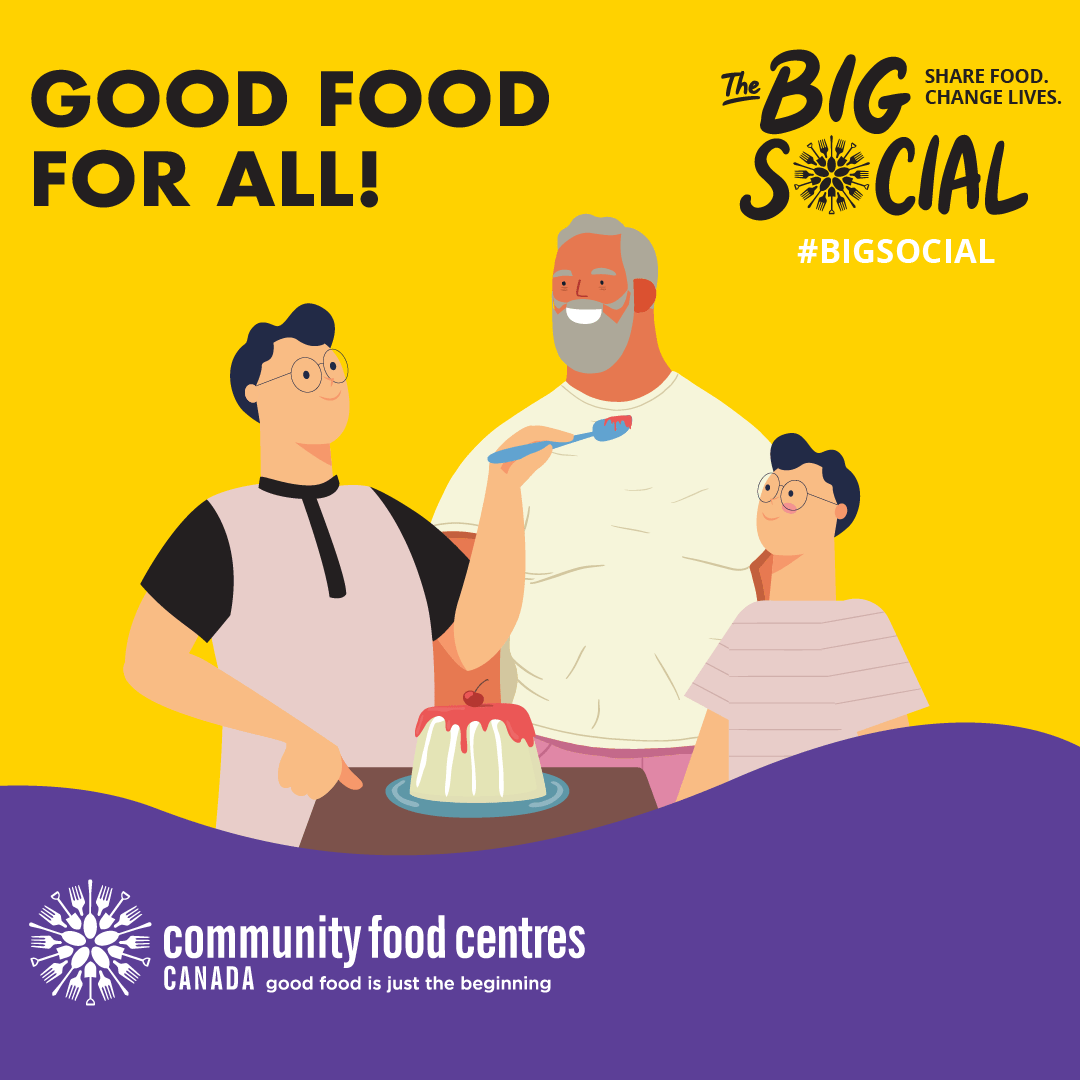 Come together, eat together, give together!
The Big Social is a fundraiser where Canadians cook, create, and connect during the month of October to help fight poverty and food insecurity.
Launched in November 2019, The Big Social has brought thousands of Canadians together to share food and change lives.
Details
Dates:
Early Bird Sign up begins Aug 19
Host your event any time between Oct 1-31, in person or online
How to Sign Up:
Register, and choose The Alex Community Food Centre as your designated CFC! Or donate directly, and fight food insecurity today!