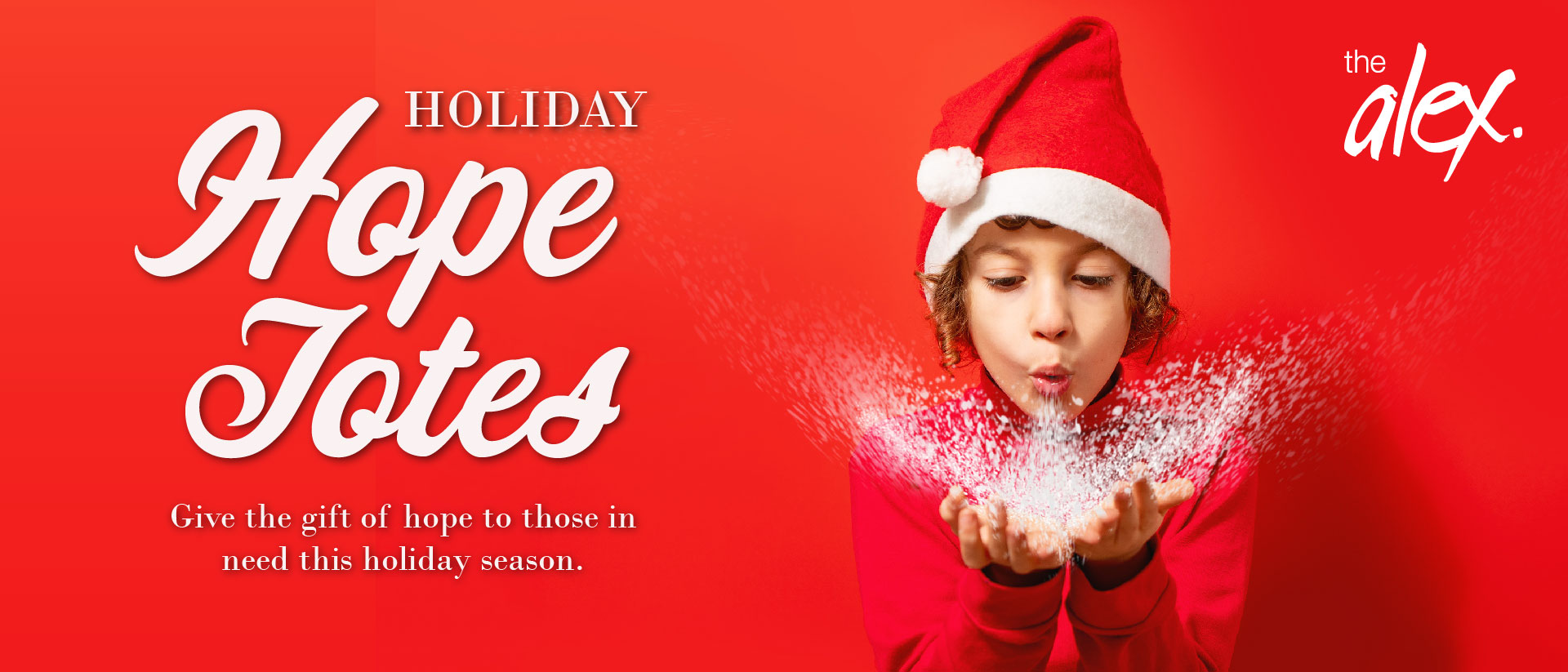 Holiday Hope Totes in partnership with McLeod Law
Thanks to McLeod Law and their many community partners, the Holiday Hope Totes program is back and bigger than ever! 
Together with community partners, McLeod Law will be filling more than 1,000 totes throughout December filled with basic needs items, winter accessories, and a gift card to be distributed among The Alex community members.
McLeod Law and The Alex are grateful for your support to ensure that Calgarians who are experiencing mental or physical health issues, addiction, homelessness, or poverty know that they have not been forgotten at this time of year.