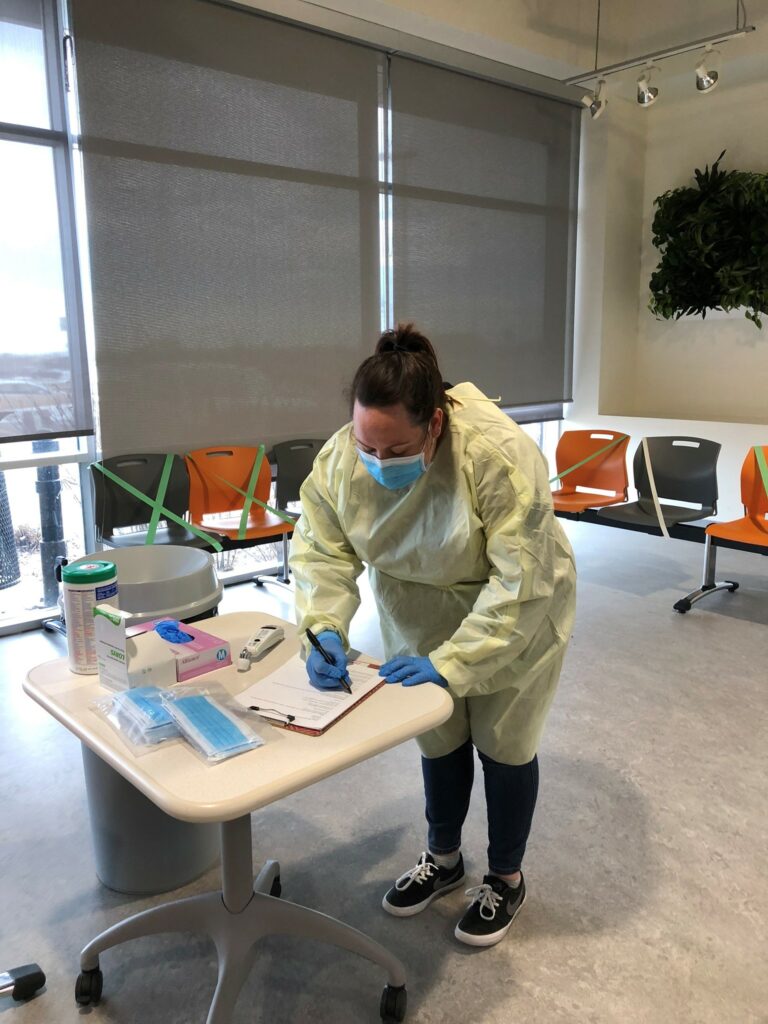 As we all continue to monitor COVID-19, we are collaborating with local health and emergency authorities and our social sector colleagues on our response.
Here are the current precautions that The Alex is taking to minimize risk to our clients, our team, and our community. We will continue to update our work as public health protocols evolve.
At The Alex, we will be:
Increasing our screening and implementing new protocols
Screening protocols are changing daily based on current risk factors. We are determining on a case-by-case basis if isolation precautions are required or if redirection to an assessment centre is required. We are asking all patients who are experiencing any symptoms to stay home as per AHS recommendations.
Reducing group programming and gatherings
Community Food Centre (CFC) – meals and group programming will be temporarily paused.
Food programming at The Alex Community Health Centre and group Social & Wellness programming will be temporarily paused.
The Alex Youth Social Space will be temporarily closed.
The Alex Housing Lounge will be temporarily closed.
All Housing groups and recreational programming is temporarily paused.
At our Permanent Supportive Housing (PSH) Buildings, visitors are currently being screened and restrictions may come into effect per current guidelines for similar facilities.
Housing client visits will continue with pre-screening in effect. In-person visits may be limited on a case-by-case basis.
Our Medical clinics remain open at this time for appointments only. There are no walk-ins at this time.
Continuing to follow the advice of official public health authorities
Alberta Health Services, Alberta Ministry of Health, Government of Canada and World Health Organization all continue to provide up-to-date information and guidelines. To find out more visit www.ahs.ca/covid
Supporting one another and our community
We all play a role in protecting our families, colleagues, friends, and communities. We greatly appreciate everyone's adherence to protocols geared to slowing the COVID-19 spread, for the benefit of our entire community.
Take care of one another.